Trust, Honesty, Respect
The beginnings of the company founded by Bartosz Królikowski, Łukasz Godyń, Norbert Janeczek and Piotr Pacyga were not easy. Business built from scratch always comes with sacrifices, but the idea behind DuoLife never allowed to put the purpose of the project to doubt. Ever since the beginning, DuoLife was supposed to be the best company for the world. One that becomes a leader of the industry and a prime example that everyone can take the future into their own hands. After almost 10 years of operation, the co-founders can proudly say that they largely made that dream come true.
Since day one, three values are fundamental for the functioning of DuoLife: Trust, Honesty, and Respect. Backed by specific actions and shown support, abstract slogans turned into something very real in no time. The values created a stable foundation that the co-founders of DuoLife, who get down to business together, not using each other, as they often highlight, used to build a company that is a real mine of opportunities for thousands of people across the globe.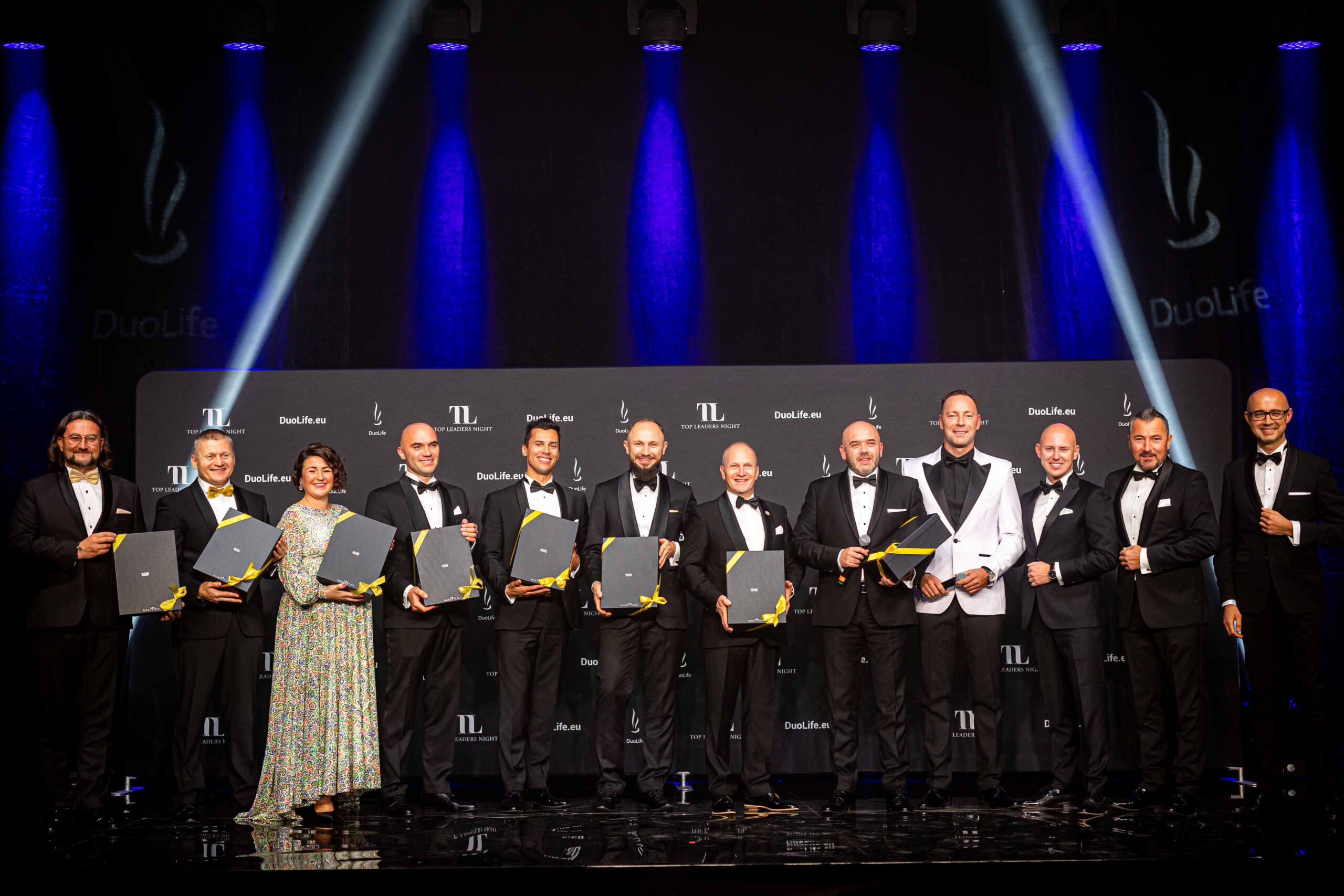 – The values allow us to precisely define the attitudes that guide us in life and business. It was extremely important to name them, discuss them, communicate, almost infect other people with them. All our actions stem precisely from these values, which makes us transparent and predictable in the good sense of the word. It's the values that let us build confidence in the brand and evoke the sense of safety. That's why we always focus on them and simply believe in them – says Norbert Janeczek, co-founder and president of the supervisory board at DuoLife SA.
DuoLife is relatively new to network marketing, as it joined the industry in 2013. The co-founders started from two rooms rented in an office building, a number of computers and a bunch of people on board. After almost 10 years, DuoLife is a company with global reach; a company present in a few dozens countries across the globe. Every year, it adds a dozen new products to its portfolio and opens offices in other countries. An "American dream"? More something in the vein of Polish resourcefulness, consequence and idea that Królikowski, Godyń, Janeczek and Pacyga stay faithful to no matter the circumstances.
Three pillars are the cornerstone of DuoLife's operation: Health, Development and Business. The first is realized through the production of food supplements, cosmetics and functional foods, as well as highlighting the benefits of their use. All products are distinguished by the highest quality and exceptional composition which has been appreciated by plenty of people – a number that is still growing. The second pillar is a mine of opportunities that gives everybody a chance to improve their qualifications and grow, taking advantage of the knowledge of the best trainers and business leaders. The third pillar helps you entirely change life aspects related to finances and leads to complete financial independence based on softmarketing®, a business model developed by Norbert Janeczek and Joanna Gdaniec. Combined, the pillars create a unique blend that turned out to bring joy and satisfaction for many DuoLife Club Members, allowing them to change their lives for the better.
A constant walk up
For DuoLife, nearly a decade of activity in the MLM industry is a constant walk up. Even the COVID-19 pandemic did not put the company's growth to a halt. Quite the opposite. In this difficult time, indices presenting DuoLife's progress skyrocketed, which translated into increased recruitment and adding new structures, and even… other brands from the network marketing industry.
– We're always consistent, ethical and determined in our actions. We know how to handle situations in favorable conditions, but we're equally good in crisis management. People appreciate that, which is best confirmed by the fact that we have whole structures, both from Poland and foreign countries, joining us. Adding Perfect Coll (in 2021) and INNUBIO (in 2022) brands to the DuoLife family was an absolutely groundbreaking step, the first such case in the history of Polish MLM market. It shows that even in the difficult times, we guarantee safety, we're trustworthy, and our values: Trust, Honesty and Respect, really translate into the lives of DuoLife Club Members – comments Bartosz Królikowski, co-founder and president of the board at DuoLife SA.
Over the past few years, DuoLife has been constantly breaking its own records. For example – in October 2022, the company organized a Managers Trip, an exclusive excursion for DuoLife Club Top Members. Over 500 people enjoyed it. The participants travelled to the Turkish Riviera aboard 3 chartered planes. At the destination, as many as 10 buses remained at their service.
– The size of this project was overwhelming, but we were ready for it. We're perfectly aware of our abilities. We know what we want to achieve, but – despite the fact that new successes and records bring us joy – we're not stopping. Managers Trip to Turkey was a perfect moment brimming with inspiration and opportunities to learn from the best, but also great time for fun and celebration. Right now, however, we're boldly looking into the future that promises to be even more splendid – assesses Piotr Pacyga, co-founder and vice president of the supervisory board at DuoLife SA.
Trips abroad are obviously only one of many benefits awaiting DuoLife Club Members. The company organizes online events devoted to business and growth too: Business Development Seminars International Online and softmarketing® Leaders&Edu Camp Online, as well as grand stationary events from the Today for Tomorrow | International Convention cycle that take place at Arena Gliwice, one of Poland's most modern sports and entertainment venues. Moreover, Club Members can participate in DuoLife Founders Club, an exclusive cruise aboard the DuoLife Yacht catamaran, and use a company car within the framework of Car Fleet Programs. Up until now, the company has issued over 900 cars to Club Members! A special prize for DuoLife Club Top Leaders is the Top Leaders Night event, a prestigious event devoted to their achievements and successes.
10 years and… what's next?
Facts about the company, as well as "Network marketing report" published recently on our website, where the Więckowice-based company took the 4th spot, are the best evidence for DuoLife's uniqueness. The distinction is definitely well deserved, for DuoLife stays ahead of the competition in many respects, focusing heavily on innovative solutions, cutting-edge tools, such as Virtual Presenter, a recruitment-development-business system for online work, and the highest quality of offered products.
10 years of operation is a perfect moment not only to sum up everything that's happened so far, but also to ask one question: what's next? In the case of DuoLife, future looks bright. – Our growth strategy, that we are diligently implementing, assumes continuous growth and improvement of every aspect of our activity. Based on the results so far, achieving further levels and making quantum leaps comes easy to us. We grow with every month that passes, and we only plan to speed it all up – says Łukasz Godyń, co-founder and vice-president of the board at DuoLife SA.
There can be only one answer to the question regarding DuoLife's future – it will be exactly the way the co founders plan it.