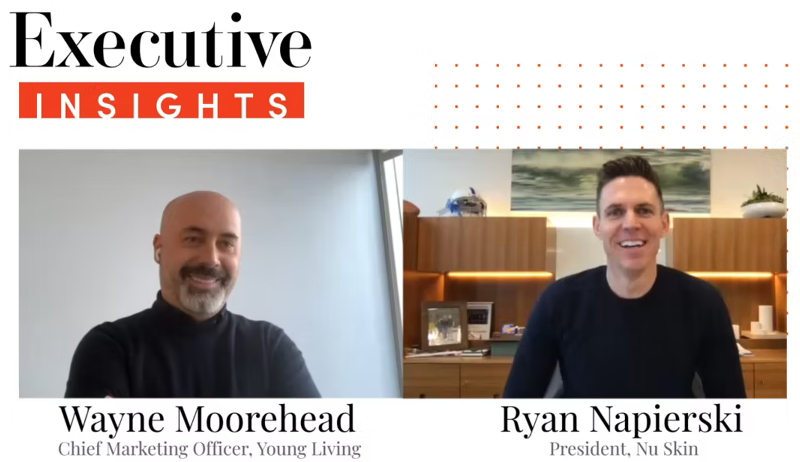 source: Vimeo.com
Annual revenue in 2021 reached $2.7 billion, with Earnings Per Share (EPS) of $2.86, or $4.14 excluding restructuring and impairment charges. This is an upward trend when compared to the $3.63 in 2020 or the $3.10 in 2019.
Fourth quarter revenue was $673.4 million. Sales leaders in the quarter was up 13% over the previous year's quarter, totaling 61,515. Customer numbers were also up (+12%) to 1,367,559.
– For the year, we are encouraged with 4 percent year-over-year revenue growth and 11 percent growth compared to 2019, particularly considering the many COVID-related government restrictions, continued global uncertainty and ongoing transformation of our business – said Ryan Napierski, Nu Skin president and CEO.
– We generated strong demand for our two most recent products, Beauty Focus™ Collagen+ and ageLOC® Meta, as both performed well during the quarter. Our U.S. business grew 32 percent for the year on top of 37 percent in 2020, due in large part to ongoing adoption of our social selling model. Many of our Asian markets, including Mainland China, continue to be impacted by strict lockdowns and restrictions on in-person sales events and promotional activities. However, South Korea is gaining some traction with social commerce and grew 9 percent due to the ageLOC Meta preview and continued demand for our TR90 weight management product – comments.
Outlook for the first quarter of 2021 includes revenue between $560-$590 million and 2022 annual revenue between $2.66-$2.77 billion. EPS estimates for 2022 include $4.05-$4.45.
– Looking ahead to 2022, we anticipate another year of growth as we continue our transformation toward becoming the world's leading integrated beauty and wellness company, powered by our dynamic affiliate opportunity platform – Napierski said.
– Our Nu Vision 2025 strategy, which we will introduce at our investor event [later], encompasses several key strategic imperatives to accelerate growth, including: our EmpowerMe personalized beauty and wellness strategy with connected beauty devices; our affiliate-powered social commerce business model; and the expansion of our digital platform. We are confident in our plans as we work toward achieving our vision for the future – said the president.